You are looking for a good SEO agency that supports you and your project in the long run? You need a website relaunch, want to take off in other countries or strive for more visibility online and want an agency to help. But how do you recognize a really good SEO agency? I have put together some tips for you so that you know how to find and recognize a good SEO agency.
1. the offer of the SEO agency must be right
Have you ever experienced something like this: You send a request to an SEO agency and get back a prefabricated offer that doesn't suit you at all? No one took the time to look at your website and ask what you were even willing to spend.
A good SEO agency will first spend time on an analysis before sending you an offer. Before you get a quote, ideally you will also talk to people who not only know about sales, but understand something about marketing and SEO and have an idea of exactly what you need. The offer MUST be tailored to your needs, your project and your budget!
2. you need a complete conversion package and not only backlinks OR texts
Often you will find freelancers or agencies that only want to sell you backlinks or content creation. Most of the time, that's the only thing they can do. There is so much more to SEO than keywords, texts or backlinks. The overall package has to be right.
A good SEO agency offers not only ONE service (with which good money can be earned) such as content building or link building, it offers you a complete care package (technical support, consulting, strategy and implementation).
3. transparency: do you know what they are doing?
The invoices come one after the other, but you still don't know what has been done to your website? The traffic stays away, the conversions are not in sight and you are only paying. Of course you can't!
With a good marketing agency you always have transparency: you get a reporting at the end of the month in which the development of your project is described in detail – and you understand it! A performance record with hours comes with the invoice and you have one or more contacts at the agency that you have on the phone regularly.
4. technical optimization is the basis of SEO
Any intern can search for keywords, write texts or buy backlinks. Performing a technical analysis and identifying serious problems with a website or performing a good website relaunch can only be done by SEO specialists with a long experience.
SEO requires technical know-how. You can build hundreds of backlinks and write a million texts, but if some idiot sets your site to NoIndex, it won't do you any good. A good SEO agency has experienced people and tools that are able to optimize any website and make sure it is UpToDate.
5. SEO as part of an overall marketing strategy
SEO should be part of a broader marketing plan. A good SEO agency will be able to seamlessly integrate SEO strategies with your other marketing channels. For this, of course, you need not only SEO knowledge but comprehensive marketing experience and specialists for other marketing channels: Google Ads, Social Media, Email Marketing, Conversion Optimization etc.
And last: You know you've found a VERY good agency when you consider that agency's team to be a part of your business, not an outside service provider. The trust is there, the communication is right and you can sleep easy knowing that your website is in good hands.
Are you still looking for a good service provider to help you with more visibility online? My team and I will take care of your project as if it were our baby 😊 Contact us without obligation and together we will find a solution for any of your website problems!
Who we are:
"You are only as good as your team" – we agree 100% with this saying. Our team is what we are most proud of. We have managed to build a motivated, professional, well-organized team of online marketing specialists coming from various corners of the world.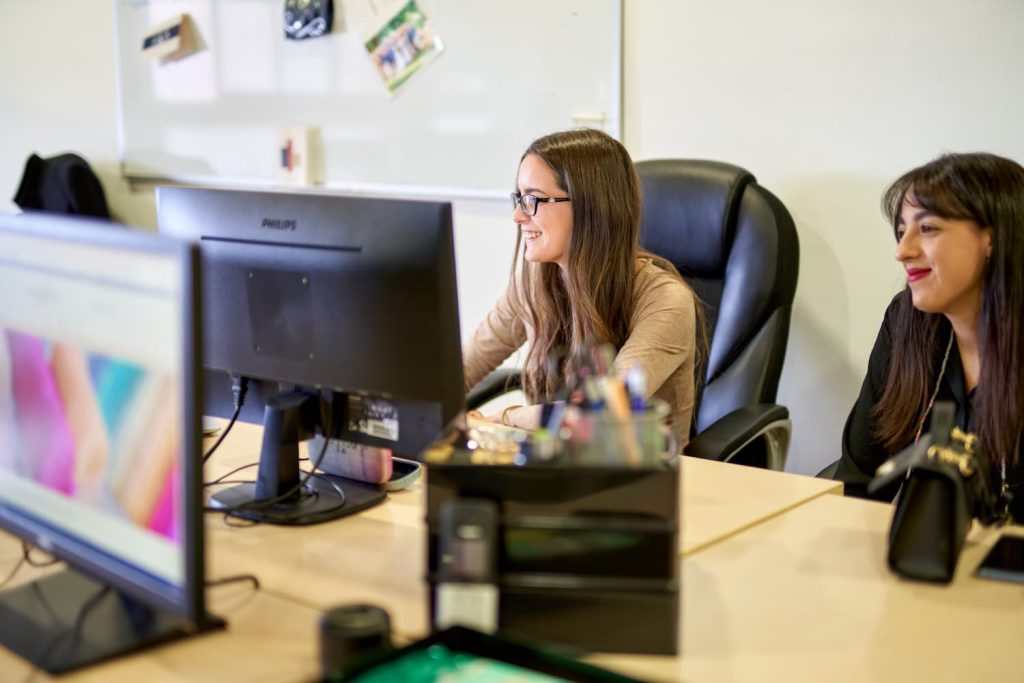 And that is why we, as an SEO agency headquartered in Barcelona, can offer you support in business development practically worldwide – because our specialists are not only native speakers of numerous languages, they also have intercultural skills and know exactly what is important in each country.
Some of our team works with us in our Barcelona office, others live all over the world and contribute daily via remote work. In our team we have excellent SEOs, certified Google Ads experts, experienced Facebook, Instagram, YouTube & TikTok ads specialists, web developers, copywriters, link builders, designers and marketing strategists. We also cooperate with numerous freelancers from all over the world, many of whom have been supporting us for several years and are thus "part of the family."
And last: You know you've found a VERY good agency when you consider that agency's team to be a part of your business, not an outside service provider. The trust is there, the communication is right and you can sleep easy knowing that your website is in good hands.
You can contact us at any time without obligation, even if you simply need a second opinion about your current agency.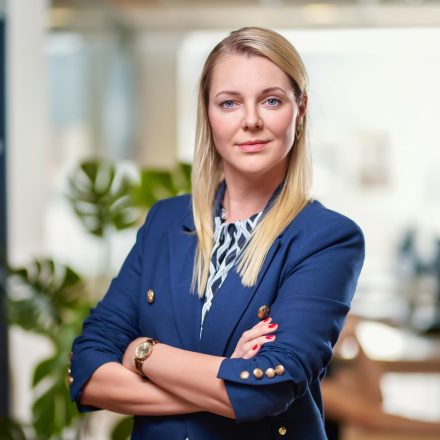 About

Olesya Franiel

Olesya Franiel arbeitet bei uns seit 2012 als SEO-Expertin und und ist neben der Geschäftsführung für die Ausbildung der SEO-Mitarbeiter im Team verantwortlich. Zudem betreut sie internationale Kunden im Bereich SEO und gibt SEO-Workshops für externe Redaktionsteams und Freelancer. Olesya spricht fließend 5 Sprachen!