Our Company
Zander Digital Services International
is a relatively small SEO agency with an office in the center of Barcelona. Our team currently consists of 12 permanent employees (all young people from different countries) and many permanent freelancers (who have been working for us for many years and are permanent members of our team.) As a team, we have often gone out in Barcelona, regularly organized summer parties and Christmas parties, but have never been involved in a real teambuilding event.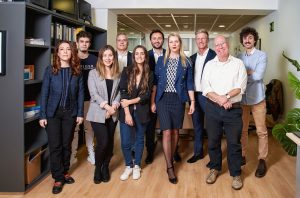 What is team building anyway?
Team building is a process in which people working together in a group or company improve their cooperation, communication and trust through certain team building activities. Team building activities can take place in various formats, such as workshops, games, exercises or events. Team building can also help resolve conflicts within the team and create a positive work atmosphere.
It's not as though we as managers didn't understand the value of team building. We already knew about several benefits of team building:
Team building is important for several reasons:
Communication: Team building activities can help improve communication between team members. Better communication leads to more efficient collaboration and better decision-making processes.
Trust: Through team building activities, team members build trust with each other. Trust is important in creating a supportive and open work environment where team members can give and receive honest feedback.
Conflict resolution: Team building helps to identify and resolve conflicts within the team. By learning to express their disagreements in a constructive way and finding solutions together, team members can create a more harmonious work environment.
Motivation: Team building activities can increase team members' motivation by helping them identify their individual strengths and set their personal goals in line with the team's goals.
Collaboration: Team building promotes collaboration and understanding of the various roles and responsibilities within the team. Team members learn to share their skills and talents to achieve common goals.
Problem Solving: Team building activities can improve the team's ability to solve problems and make decisions by encouraging creative thinking, critical analysis, and collaboration.
Job Satisfaction: Team building can contribute to job satisfaction by creating a positive work environment where team members feel valued and supported.
But if we had known earlier the insights and results we would get out of doing a team-building event at a beautiful retreat in Spain, we would have organized one much sooner!
How did the yoga retreat come about as a team-building activity?
As an SEO agency, we have clients in various fields: Fashion, Travel, Industry, Manufacturing, Casino, Communities, B2B companies – it never gets boring. One of our clients WELOVEAVALON.LOVE offers individual yoga retreats and specializes mainly in Ayahuasca ceremonies in Spain (Catalonia and in Ibiza). And it was their idea to organize a yoga retreat on a sunny weekend in spring for us as a teambuilding activity, including yoga, breathing exercises, various workshops, talks with a psychologist, vegetarian food and some more surprises.
An ayahuasca ceremony as a team though we have tabled for now 😉
What is Ayahuasca?
Ayahuasca is a traditional psychoactive brew used primarily by indigenous peoples in the Amazon region of South America. It is often used as a healing and spiritual agent during ceremonial occasions. Ayahuasca usually consists of two main ingredients: the Banisteriopsis caapi vine and the leaves of the Psychotria viridis plant or other plants that contain dimethyltryptamine (DMT).
Ayahuasca experiences can have powerful emotional and spiritual effects, often accompanied by intense visions, personal insights, and emotional processing. While some people report positive therapeutic effects, such as relief from anxiety, depression, and trauma, ayahuasca is also associated with potential risks and side effects. These include nausea, vomiting, diarrhea, elevated blood pressure, and psychological difficulties.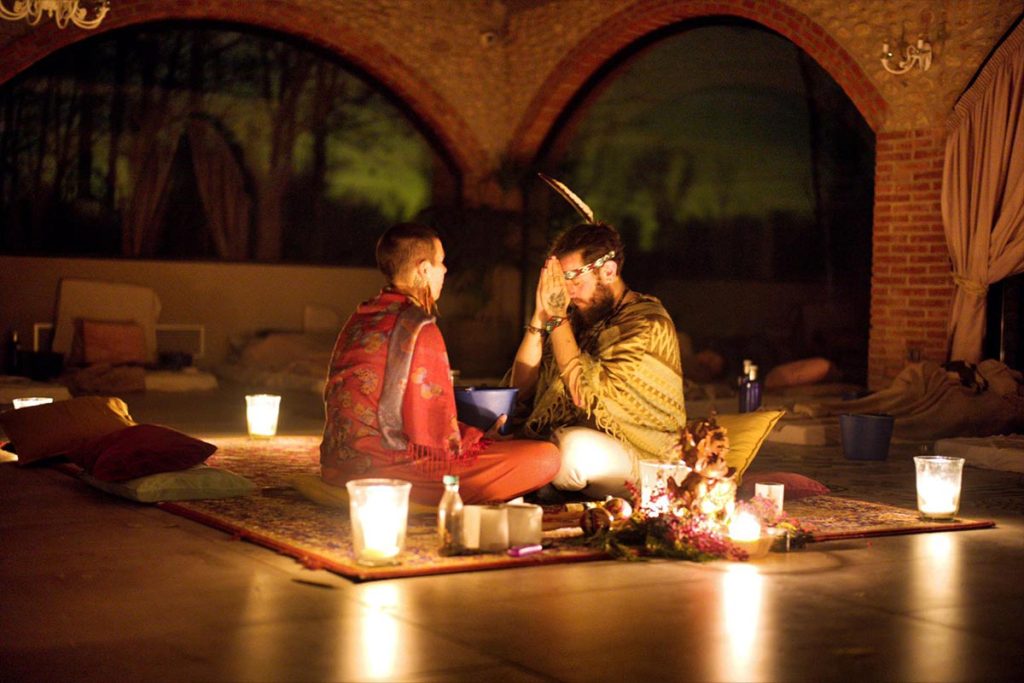 I think the best thing about the whole event was that we all went into it without any expectations. None of us had any experience with either team-building events or yoga retreats, so we didn't know what to expect (especially in such a short time – just one weekend).
What is a common yoga retreat?
A yoga retreat is an event or vacation where participants focus on yoga and often meditation, relaxation and personal growth. Yoga retreats are usually held in quiet, natural locations that offer a relaxing and inspiring atmosphere. They can last from a few days to several weeks and are designed to give participants time away from everyday life to focus on their physical, mental and spiritual health.
"But is something like that even worth it for just a weekend?" – I asked myself. Definitely, and further I explain why.
Yoga Retreat in La Farinera de Sant Lluis - Unification with Nature
Location
Our retreat took place at a beautiful hotel with enormous grounds, all green with a beautiful duck pond. The whole hotel was reserved just for us, there were no other guests. Just the organizers, cooks, and us.
Hotel La Farinera de Sant Lluis is a perfect place for such a retreat, because you are surrounded by nature and all the time you hear nothing but the chirping of birds. The hotel itself is also beautifully renovated and furnished and leaves nothing to be desired.
The course of the team building retreat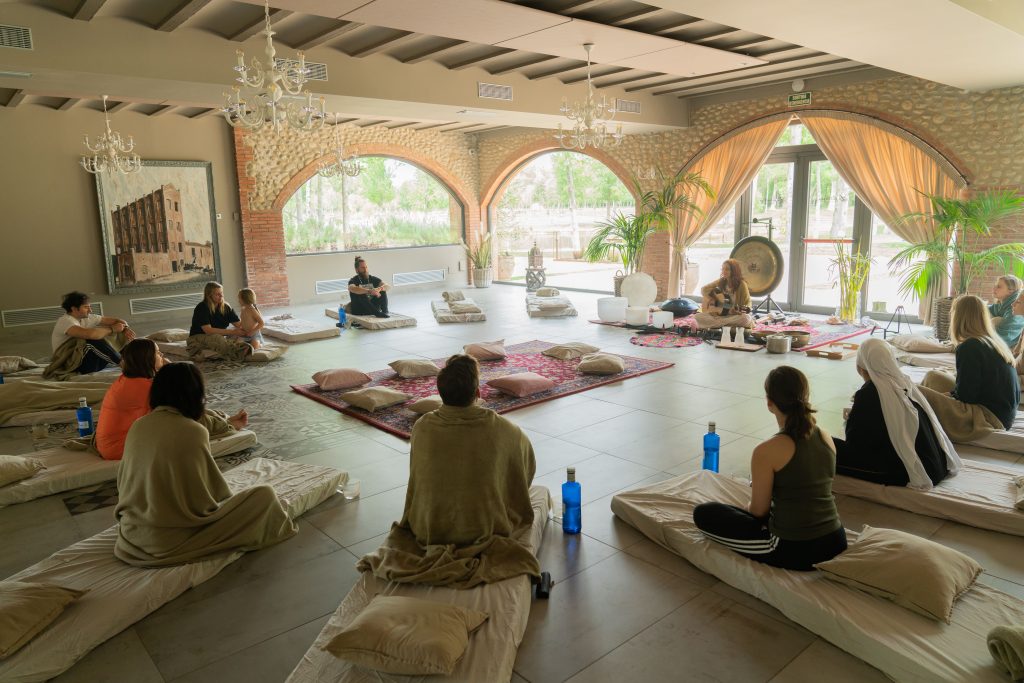 Upon arrival, we were greeted with tea and first had a conversation with the organizers. Each participant introduced themselves and told a little about themselves. Then it was straight to the highlight of the retreat: a 2-hour Cacao ceremony, accompanied by relaxing music. The cacao was boiled up from the real chocolate beans and presented to us in small cups. Before that, each of us was given a cacao bean and allowed to taste it. The drink is served without sugar and tastes different from Nesquik but very tasty. For the fact that many of us were a bit skeptical about this ceremony, we all emptied our cups nicely 😊
After drinking the cacao we were treated by Elena to incredibly beautiful musical sounds while we relaxed.
Combined with various essential oils and relaxing breathing exercises, this was a wonderful experience that thrilled us all.
The vegetarian meal is part of the retreat
After the Cacao ceremony, relaxed and hungry we were served a delicious vegetarian meal by an experienced star chef. I have to say, although I am not a vegetarian, it was a nice experience. All the dishes we were served during the 2 days tasted very good and were chosen with care. And even my 5-year-old daughter, who came along due to the sudden cancellation of the babysitter, and is very picky with food, thought the food was good.
Here are a few gourmet insights at the retreat
Teambuilding Talks: Communication is everything!
At the first workshop after lunch, we were divided into 2 teams and talked a lot with each other. It was about telling the others what we are satisfied and dissatisfied with, what changes we would like to see in the work processes and in ourselves, what we expect from our superiors and colleagues.
We usually talk a lot at work, but it's always about projects and about the customers and never about ourselves, about the team. In this workshop, we took time to listen to each other and identify problems in communication. The whole thing was led and facilitated by 2 coaches, which made the whole process easier. After the workshop, I ran to the hotel room, grabbed a pencil and a piece of paper, and wrote down all the insights and thoughts about the employees and the entire team so that nothing would be forgotten or lost.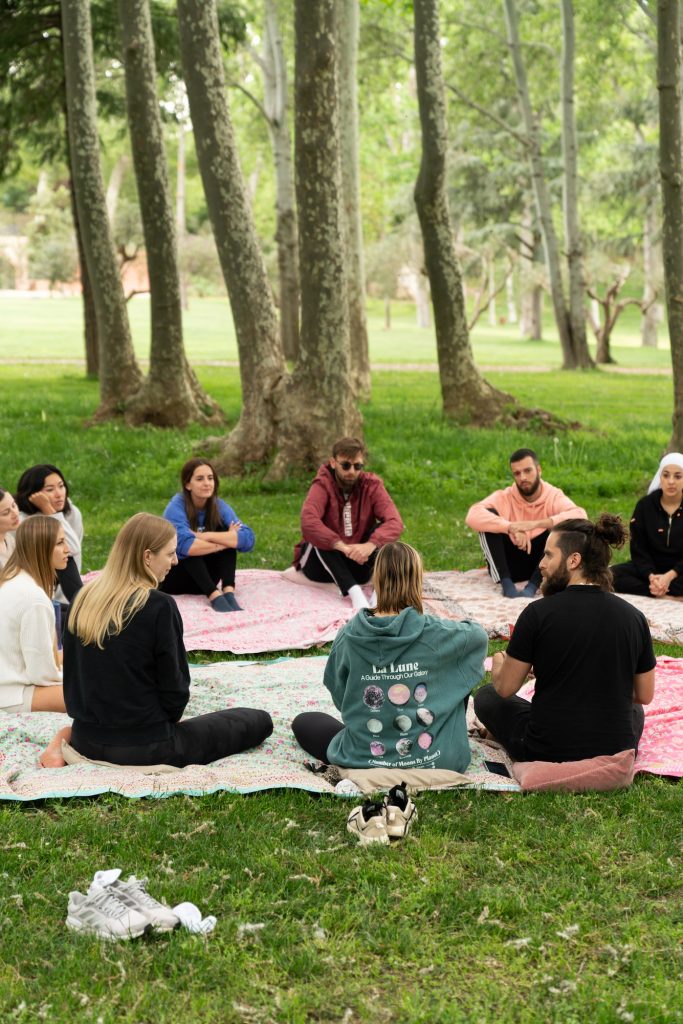 Breathing exercises - breathing correctly must be learned
That afternoon we all did special breathing exercises and yoga together where we were supposed to completely relax. I was not aware that we often breathe incorrectly in everyday life.
Breathing exercises are more important than YOU think:
Stress reduction: breathing exercises can help reduce stress levels by calming the nervous system. They activate the parasympathetic nervous system, which is responsible for relaxation and recovery, and reduce the activity of the sympathetic nervous system, which is responsible for the stress response.
Improved oxygen supply: Conscious breathing exercises can improve oxygen uptake and distribution in the body, which contributes to better cellular supply and overall health.
Emotional Balance: Breathing exercises can help promote emotional balance and self-awareness by calming the mind and reducing negative thoughts and emotions.
Improving concentration and mental clarity: Breathing exercises can improve concentration and mental clarity by focusing the mind and reducing "inner dialogue."
Strengthening the immune system: regular breathing exercises can strengthen the immune system by promoting the production of immune cells and improving the body's ability to heal itself.
Improving lung capacity: breathing exercises can increase lung capacity by improving the flexibility and strength of the respiratory muscles. This can be particularly beneficial for people with respiratory diseases or reduced lung function.
Supporting physical performance: better breathing helps improve physical performance by increasing endurance and reducing fatigue.
While the breathing exercises don't have much to do with team building, they made the whole team even more relaxed and chill 😊
End the day together by the fire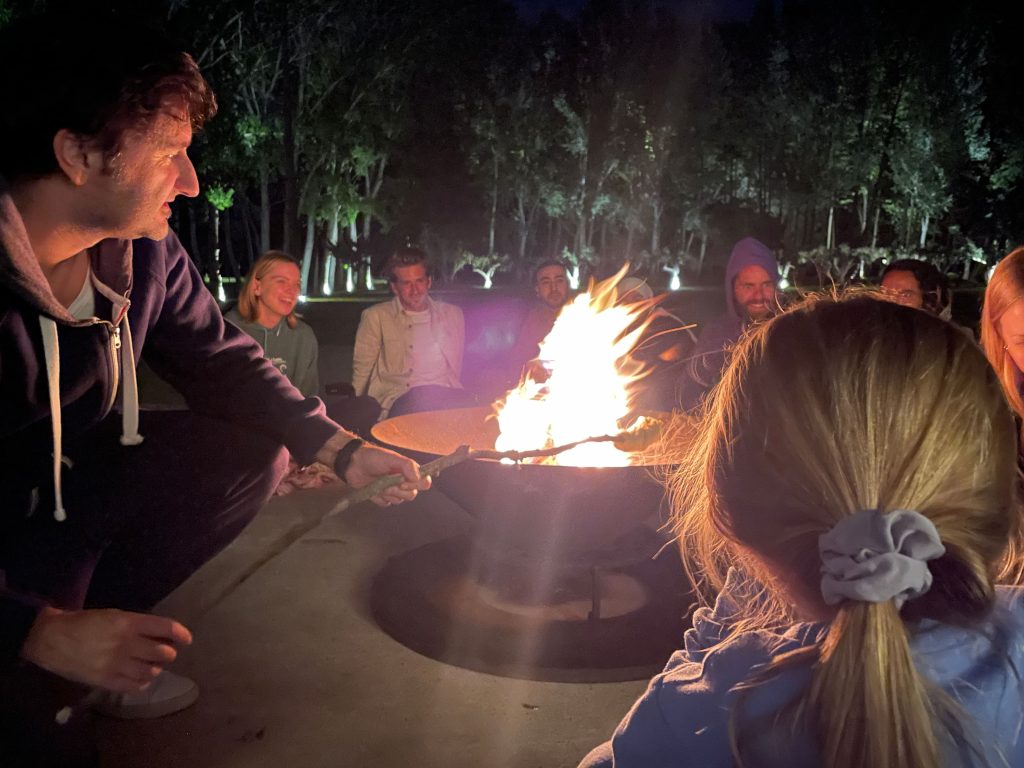 At the end of the day, we all sat together around the fire: our team and the organizers: Alejandro, Elena, Benji, and Lala. We soft, relaxing music we talked, laughed, and made stick bread on the fire. It turned out that Spaniards had never heard of such a thing, so the Germans among us made the dough and taught this beautiful tradition to all.
Everyone was just thrilled! The organizers now want to continue the stick-bread tradition by the fire (so they assured us).
Day 2 of the yoga retreat begins with...YOGA!
What can't be missing from a yoga retreat? Yoga exercises of course! So the next morning went directly with an hour of intensive exercises. Dear Lala, our yoga coach showed us postures that used muscles we didn't even know we had 😊
Of course, all employees have different fitness levels: some of us mastered the exercises with ease, while the others had difficulties. But what counts is that we experienced and pulled off this activity together!
After a healthy vegetarian and very tasty breakfast we went to the next workshop, which made us not only think, but also laugh a lot!
Leadership workshop: leading and being led
The next workshop was about leadership and trust. We all had to stand in a line, we were all blindfolded and only the first person was allowed to see and lead. The entire team ran blindly behind the lead person and had to follow all orders. It was a strange feeling: to be able to trust the leader blindly. This exercise allows you a great deal of insight into each person's leadership style: whether you are considerate of others' pace, how you solve the problem when one part of the human chain is lost, how you cheer on your team, and whether you feel like you are leading at all. In doing so, one could see exactly who feels comfortable in the role of leader and who prefers to hand over leadership to others.
Work out team identity together: we are the Octoplussis!
Last but not least – the activity where we as a team should work out our identity.
What identifies us as a team?
With which animal or natural element would we be comparable?
What slogan could we have?
Which song or dance?
What is our emblem?
I mean, not what we are as an agency and what our company stands for, but what are we as a team? This task sounds easier than it is. After almost an hour of discussion and incessant laughter, we came to the following conclusion:
We, the team of Zander Digital Services International are all international, flexible, young, modern, smart and very adaptable. In our profession as online marketers, when something changes every 5 minutes (whether it's a pandemic, ChatGPT or new updates on Google) you have to be incredibly adaptable and flexible, always getting used to the new "rule of life".
I remember March 2020 when the Corona pandemic came to Spain and panic broke out. 80% of our customers were from the tourism industry. Many of them had to stop all activities, lay off employees, cut our budget drastically. If no one travels, you don't need marketing 🤷‍♀️. We had to put our entire agency team on short notice and fight for every single client.
We have really worked very hard. Our team quickly came out of short time and grew. Besides website creation and SEO optimization in Spanish, German, English, Italian, Russian, French, Czech, we now offer Arabic, Portuguese, Dutch and Danish! The number of our customers has doubled since then and not a single one has left us. I am particularly proud of that.
Even now with the coming of various AI tools, we need to adapt and relearn quickly. Those who do not learn quickly and accept the new conditions are out.
Which creature is smart, adaptable, masters multitasking and even has 3 hearts? An octopus! We are like octopus, only better, we are the
OctopPlusis
😊 That's what we decided together during the workshop and now we laugh about it together every day!
Findings after the yoga retreat for our company:
We spent 48 hours together, but each of us had the feeling that we had been on the road for a week: so many activities make you feel that you have experienced a lot and that it took longer.
Yoga, breathing exercises, nature and the relaxed atmosphere helped us all to be very relaxed despite so many workshops and activities.
The team has become much closer: we all know a bit more about each other now.
My most important insight: communication is everything. You have to talk to people, get feedback, ask questions and discuss – that's the only way to get the information that is important for the development of the company.
People often say more outside the office than inside.
Relaxing and having fun together is just as important as working!
Watch the highlights of the reatreat with Avalon as a video:
Are you interested in yoga-reatreat as a team building event for your company or Ayahuasca ceremony for yourself? Please contact directly info@weareavalon.love
"You are only as good as your team" – we agree 100% with this saying. Our team is what we are most proud of. We have managed to build a motivated, professional, well-organized team of online marketing specialists coming from various corners of the world.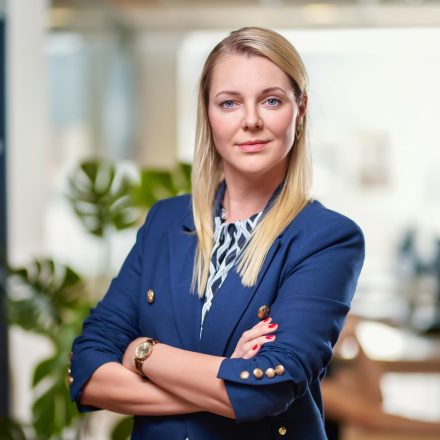 About

Olesya Franiel

Olesya Franiel arbeitet bei uns seit 2012 als SEO-Expertin und und ist neben der Geschäftsführung für die Ausbildung der SEO-Mitarbeiter im Team verantwortlich. Zudem betreut sie internationale Kunden im Bereich SEO und gibt SEO-Workshops für externe Redaktionsteams und Freelancer. Olesya spricht fließend 5 Sprachen!